Attention Authors, Speakers, Marketers, and Entrepreneurs…

"How You Can Build A Profitable List In Any Niche, With My
Really Simple List Building Challenge"
Dear Friend,
That's right; you can build a highly responsive list, in any niche, in just one day. Now you may want to break those eight hours into two days, but you can certainly do this and jump start your success. You hear it said all the time…building a list is the most important thing you can do for your business. And it's true.
You also often hear that the value of each person on your list will be approximately $1 – $2 per person, per month. Whether that number is accurate is open for debate, because there are a lot of "it depends" factors involved, but still…
It's easy to see why it's extremely appealing to build your list into the 100's, 1,000's, and 10's of thousands.
So just to be clear…Building a List Into the 100's, 1,000's, and 10's of thousands can make you a success…
What Would This Kind Of Income Do For Your Business?
Imagine how your life would be different, and what you could do for your family…
Not to mention the other ways having an active, responsive list would boost your business. When you have a list, you have leverage and you get recognition as an authority in your niche.
Are you kicking yourself for not starting to build a list sooner, or not doing as much as you can to build an even bigger list? Instead of doing that, read on to see how you can do it starting today.
Every month, you're losing income by not having a bigger list (or not having a list at all)….
Still, you have good reason for not making as much of an effort as you wish you had – you're busy. You have so many other balls to keep in the air as an online entrepreneur. You're stretched thin even if you're desperate to have a profitable list.
Bottom line, you simply don't have time for list building.
I've Been Where You Are Right Now…
I completely understand where you're coming from. It's hard to know where to put your focus.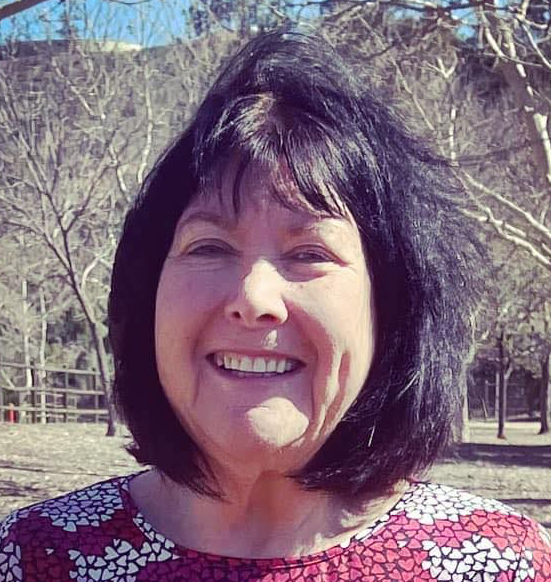 And putting effort into building a list seems very time consuming and daunting. But what if I promised to make it Really Simple?

Please allow me to tell you a little more about myself. My name is Connie Ragen Green and I first came online in 2006. Up until that time I had been a classroom teacher in the inner city of Los Angeles, California. In my spare time (this is a joke; teachers do not actually have any spare time) I worked as a real estate broker and residential appraiser. To say I was exhausted and worn out is an understatement, and I still always just a few paychecks away from being almost broke. I did not feel very good about myself and longed for a better life.

In 2006 I took a leap of faith and came online. Entrepreneurship was new to me, and it took months before I had even ten people on my list. That's when I vowed to build my list and to make sure those people were interested, engaged, and highly responsive.
Many people have asked me how it is that I've been able to build this type of list over the years. I've used many different methods and I've put a lot of time and energy into it. This strategy has really paid off for me. What they say about that $1 – $2 per month, per subscriber can be true… and more.
Having A List Of Subscribers Is Worth Its Weight In Gold
So you know it's valuable to have a list, there's no disputing that – it's getting there that's the hard part. I've been thinking long and hard about the best way to help people just like you start building their list (or grow it larger) without having to spend days upon days, or weeks upon weeks, making it happen.
And I've had the idea brewing for a while that one of the best ways to get things done in your business that you know will be profitable but might otherwise be slightly daunting is to turn it into a challenge – a game of sorts. Turn it into a challenge and suddenly building a list is really simple…
What if you challenge yourself to set up a list building funnel in just one working day?
Your eyes might have grown wide at that statement.
The cool thing is, it's entirely possible. It's actually pretty easy to get started building a profitable list when you follow my time-tested method.
You can start building a list even if you've never tried to build a list before
You can build an even larger list if that's a goal you have for your business
You can do this in one day, or spread it out over two to three days
I have designed a start-to-finish single day challenge for you:
Challenge yourself to set up a list starting in just one day and you can succeed
It's easy and it's fun. Better yet, you'll finally get this off your "to-do" list

Building an active, engaged, and profitable list is a must these days – this is how you can easily get started in a way that will put a smile on your face and dollars in your pocket
Introducing: How To Start Building A List In Just One Day
When you challenge yourself to do important things in just one day, you cut the fluff. You get things done that otherwise would have taken you days, weeks, or months.
You get an instant boost in mindset. More importantly, you get an instant boost in success.
That's what this one day challenge is all about.
I've packed a lot into this intensive training, including an hour-by-hour breakdown of the things you can do to successfully get your list building funnel up and running in just one day.
You'll discover:
Exactly why this one-day list building challenge could be one of the most profitable days you ever have in the long term…
Every single piece of what you can do to set up a profitable list building funnel today, from start to finish
Exactly which autoresponder company will give you the most bang for your buck… and how to get everything set up even if you're completely new to the process
Simple ways you can write a high-converting squeeze page that speaks to your audience from the very start– I even give you an easy template to use to make creating your squeeze page a piece of cake
How to create a valuable but simple freebie to give away to new list subscribers in an hour or two…it's so simple but can lead to very high conversions and nearly guaranteed profitability down the line…
How to write a welcome email that gives the perfect first impression… creating readers and customers for life
Exactly how you can earn money from your list, starting from some of your first subscribers and beyond…
Where you can put your opt-in forms to maximize list signups in places you least expect it…
How you can start driving traffic to your squeeze page, starting today and beyond (leading to massive traffic in just 30 minutes a day)
Your step-by-step, 8-hour get started guide
Hopefully, you are now really excited about the possibilities here. There are no limits to what you can achieve when you have your own list.
List Building Is Easier Than You Think, When You Know Exactly What To Do
Yes, it's really simple and I will take you by the hand every step of the way. And, you can break through in any niche using this method. You can boost your income and authority when you use this method.
Challenge yourself to start building a list in just one day and you can see some fantastic results.
List building is one of the most easily profitable things you can do for your business
If I were to personally consult with you and advise you on how to build a list, I'd understandably have to charge you thousands of dollars to do so, depending on how much personal advice you needed.
But, it's my mission to reach and help as many people as possible. That means not charging hundreds of dollars at this time. It means giving you a steal of a deal that I honestly can't even believe I'm offering because of the pure value here.
I've decided to make this guide part of my "Really Simple" series. I urge you to grab this deal right away – you'll be thrilled you did.
Get just 10 new subscribers and you've easily made your money back. When you set your list building funnel up the right way (the way I describe), then you can quickly build your list into the 100's and 1000's and far more than earn your very small investment back and set yourself up for success, for life.
Each Session is a Workshop Unto Itself,
Where the Goal Will Be for You to Start Building a List. You'll Experience Immediate Gratification During This Process.
The 4 Modules In Really Simple List Building Include…
Module 1 – Getting Started With List Building

How do I refine my niche so I build my list with the right people?
Why is it so important to create a free giveaway for my optin?
Where will my prospects go to join my list?
Once someone joins my list, what will I email them?
Who will help me to grow my list even more quickly?
Module 2 – Creating an Irresistible Free Giveaway and Optin Box in One Hour

Deciding on your topic for a free giveaway
Preparing your giveaway to give to your list
Setting up your list opt in box on your site
Uploading your free giveaway to your site
Writing your first autoresponder message
Module 3 – Serving Your New List

Keeping your new prospects interested
Helping them to consume your free giveaway
My "Clickable Link" email strategy
Monetizing Your List
Module 4 – Using PLR (Private Label Rights) to Build Your List

Why PLR is Crucial to Your List Building Efforts
How to Slightly Rewrite PLR to Make It Your Own
When to Set Up Additional Opt In Pages
How to Choose the Right Demographics of Your Target Audience
And Much, Much More!
Comes With 30 Day Money Back Guarantee
I don't care if it's one hour from now, or 4 weeks from now – if you aren't happy, I'm not happy. Purchase right now. Try it out. If you like it, great! We exchanged a small amount of money for a large amount of value. Awesome! If it's not for you, don't even give me a reason why you want your money back. Just ask for it – and it will be returned promptly and quietly to you. Plus, we can still be friends. You Risk Nothing & Gain Everything!
List Building Rules!
List building is something near and dear to my heart because it's made such a dramatic impact on my business. Having a list is the #1 thing you can do to push your business into massive profitability.
List building can change your life and your financial future, forever.
This one-day list building challenge guide can give you a running start. Enjoy it and profit from it – let me know how you do.
Have a fantastic day and know that I'll be along for the ride with you, every step of the way.
Connie Ragen Green
P.S. I fully stand behind my products – grab your copy today. If you aren't happy for any reason, I'll fully refund your purchase price. I can offer this because I'm so confident you'll love it.
P.P.S. Build a list and succeed in business and decide what you want your income to be. It really is as simple as that, and it starts today with this one-day list building challenge.
BONUSES
Four Weeks of Email Coaching With Me To Discuss Your Business Goals and Get Your Questions Answered Quickly – You Decide When To Begin This Coaching!

Recommendations for Technical Assistance And Other Outsourcers From My Personal Rolodex
My Popular "Using WordPress to Build Your List" Training

---
 Please Join Now And Get Started Immediately With Building Your List!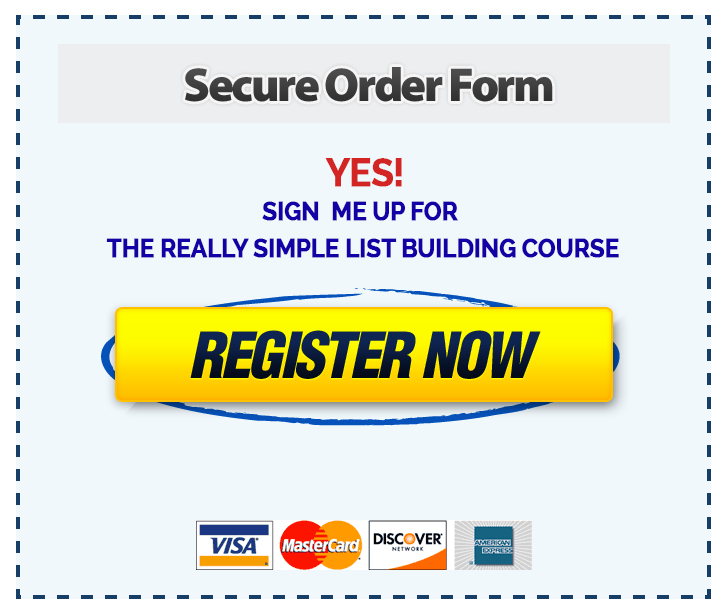 Do You Have a Coupon Code?
Click to Register, Then Enter Your Code on the Next Page. Click to "Validate" and See the Price Drop!

Now is the time for you to learn how to build and grow a highly responsive and engaged list of email subscribers. If you've been thinking about building a profitable online business, no matter what your niche, this is the way to get started quickly. My promise to you is to teach you everything I have learned over the past decade and help you to apply it to your specific niche topic. They don't call me the 'Marketing Madwoman' for nothing!
P.S. You are getting in at the Introductory pricing. Soon the investment will be significantly higher as I will have added more modules of training.

P.P.S. This is the first time I am offering this Really Simple List Building training program at a special discount, with no coupon code required. Please come aboard now to learn all that you can about building a responsive and lucrative list in any niche.

What Others Have To Say About Me…
It's your integrity, your servant heart, and quality courses that have kept me as a customer for so many years. Not too long after I found you, I ordered a course, twice. Quietly, behind the scenes, you credited my account. How did I find out? I noticed it on my statement. That act revealed that you were a woman of integrity; one I wanted to continue to do business with and to learn from.~ Joyce Heiser
If I didn't already know you, I would want to. ~ Faylee James
Just to say how much I enjoy your training courses, and how helpful I find them. ​I appreciate the effort and personal touches you put into it, too.​ ~ Alex Rowan
I'm a fan. I have two of your books. Thanks for being a great teacher and writer. ~ Tony Marino
Connie has a gift for communicating large concepts in ways that make communication possible. She speaks a kind of language that is engaging and easy to comprehend, and this is what students like. I've been teaching online and offline courses for a number of years. I took Connie's program because I wanted to see someone else's system. I like Connie's methodology, and I'm glad I took her course. Thanks, Connie. You're a wonderful teacher. ~ Marilyn Gordon
Disclaimers and Legal Rights | Affiliate/Earnings Disclaimer | Terms of Use | Privacy Policy